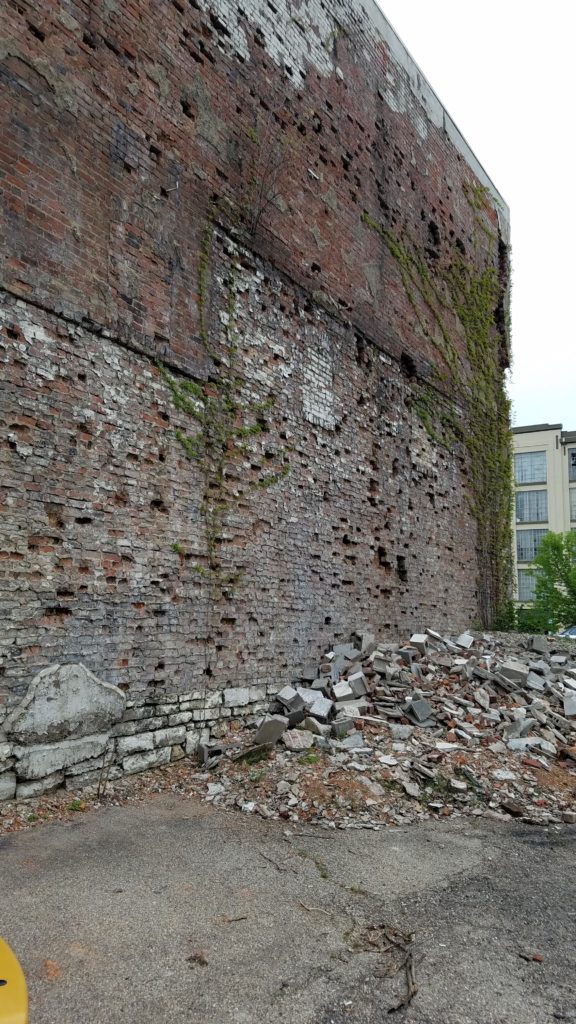 You are asked to do a photo shoot in a particular environment, and you haven't a clue where to find the right place. This is where scouting comes in. You should be scouting locations wherever you go.
My youngest daughter and I love to go on 'rambles'. We just pack up our cameras, pick a direction, and go. Sometimes we might have an idea of a destination; often we don't. What we are doing is finding places we might use in the future and filing them away.
The opportunity to capture something doesn't have to be with photography in mind either. A while back I was downtown for a meeting. I passed this wall and thought how much character it had. I took a quick picture with my cellphone and filed it away labeling its location. At some point if someone asks about an old wall, I will have this.
Always have that photographers' eye. Wherever you go use it as a scouting opportunity. You never know when it will come in handy.