Life has a way of messing up even the best laid plans… The last year has been proof of that, but like always we persevere…
Our weather here has been good, well it's winter so good is relative and since I like snow, yeah, it's been good… 9″ last weekend, more this weekend, even with rain turning into ice, it was beautiful waking to the shine of ice and 3-4″ of fresh snow.
But all that means that I was able to get out in the garage today with some free time. I started cleaning, clearing the shop area up, and moving things to make room. Then I got to the truck.
I've felt guilty all summer, I tried to get to the truck. It has been on my mind that I needed to figure out getting the engine block out and I wasn't sure of the next steps except that I found a short description online of dropping the driveshaft, then rolling the wheels back. To be honest, the though of doing that, both by myself and not being sure what I was doing, was making me hesitate, so that was one more factor for the delay, my head is my own worst enemy sometimes.
But, this weekend it was time to get rolling again…. so I got things cleared and got myself organized. Here is where I started…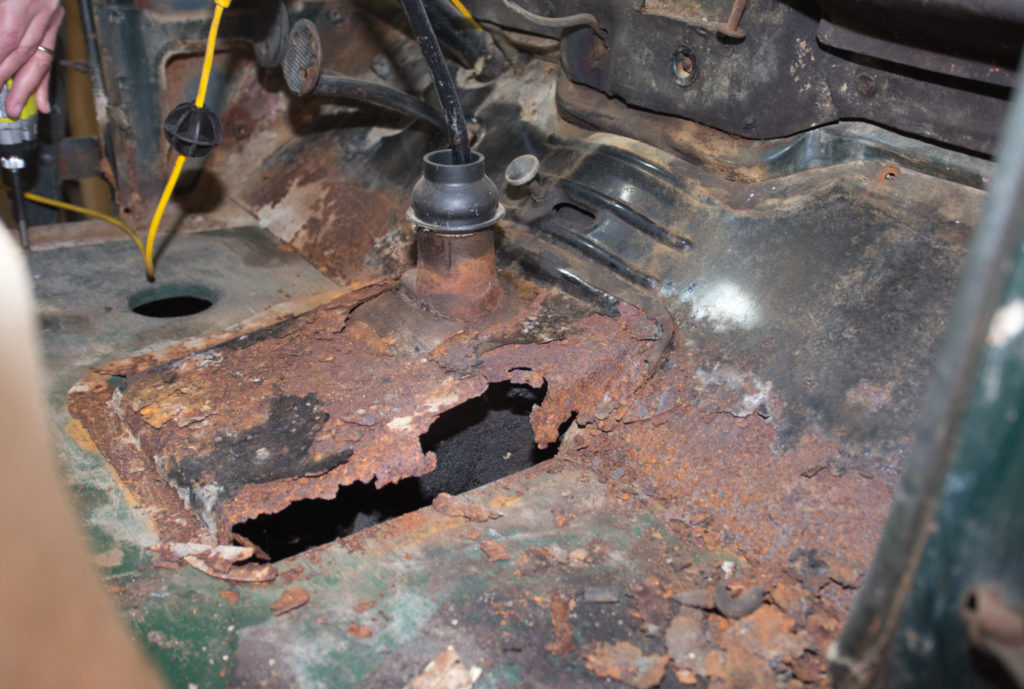 The floor is made of a sheet metal piece, formed around the shifter, another sheet metal piece in front (the angled up portion in the above picture) and a wooden floorboard. I started by removing the screw head bolts from the sheet metal sections, then removed the screw head bolts from the wood section. I was fortunate, most of these bolts were rusted, but only one was damaged so badly I could not remove it, it was in the wood and it appears the screw head had broken off. The wooden section near the bolt holes had weakened, so I was able to basically just pull it off the sheared bolt, then lift the piece off the frame and lift it over the shifter.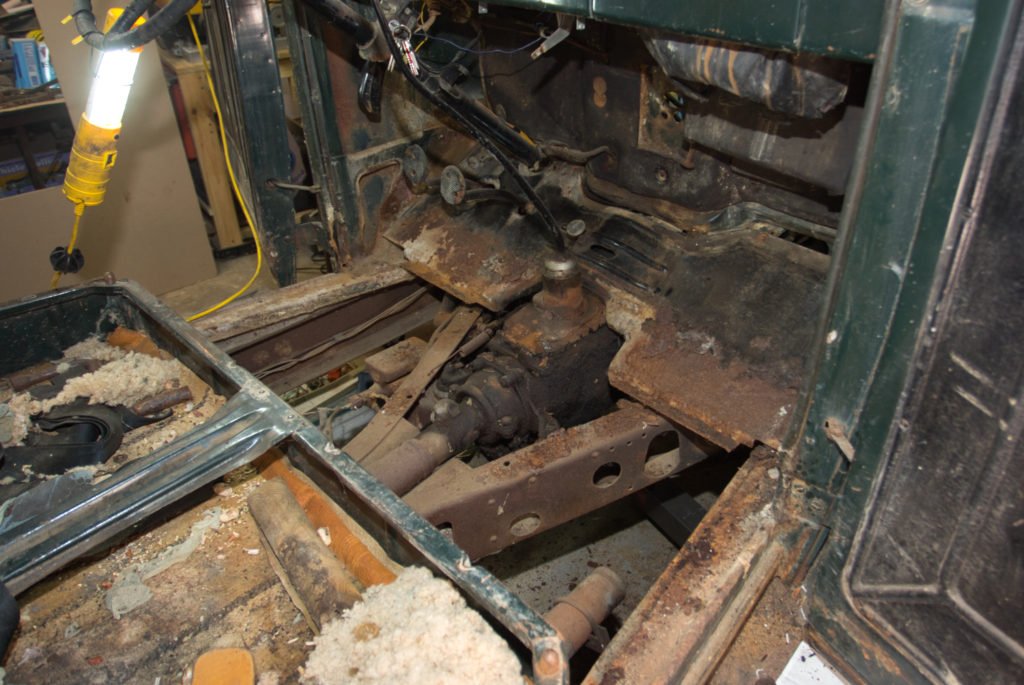 So the transmission has been exposed, and the master cylinder as a bonus. Next step will be either unbolting the engine block from the transmission, or disconnecting the driveshaft and pulling the whole thing.